History

Directions
Tips & Tricks

Eastern Mountain Sports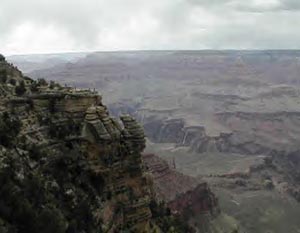 The Grand Canyon is Arizona's most valued natural site. It is one of the 7 natural wonders of the world. It stretches from Colorado into the Northern most part of Arizona. It takes about 2-2 1/2 hours to get there. It has many oppurtunities for camping. The most popular are inside the canyon and usually booked for months to years depending on the area. Some are on a first come, first serve basis but these are scarce from what I have heard. Most likely you will want to camp up on top. The hike is less strenuous and less dangerous. There are no campfires allowed in or around the canyon(as far as I know). The campsites of course have beautiful trails surrounding them and are usually pretty accessible for the normal traveller without means to a 4-wheel drive vehicle. Though if you do have one it is definitely a plus.


Directions to The Grand Canyon:


From Phoenix the directions are fairly simple take I-17 North towards Flagstaff Once you get close to Flagstaff there will be signs for the Grand Canyon the road you want to take is Rt. 64. This will take directly through the town and then to the Canyon itself.